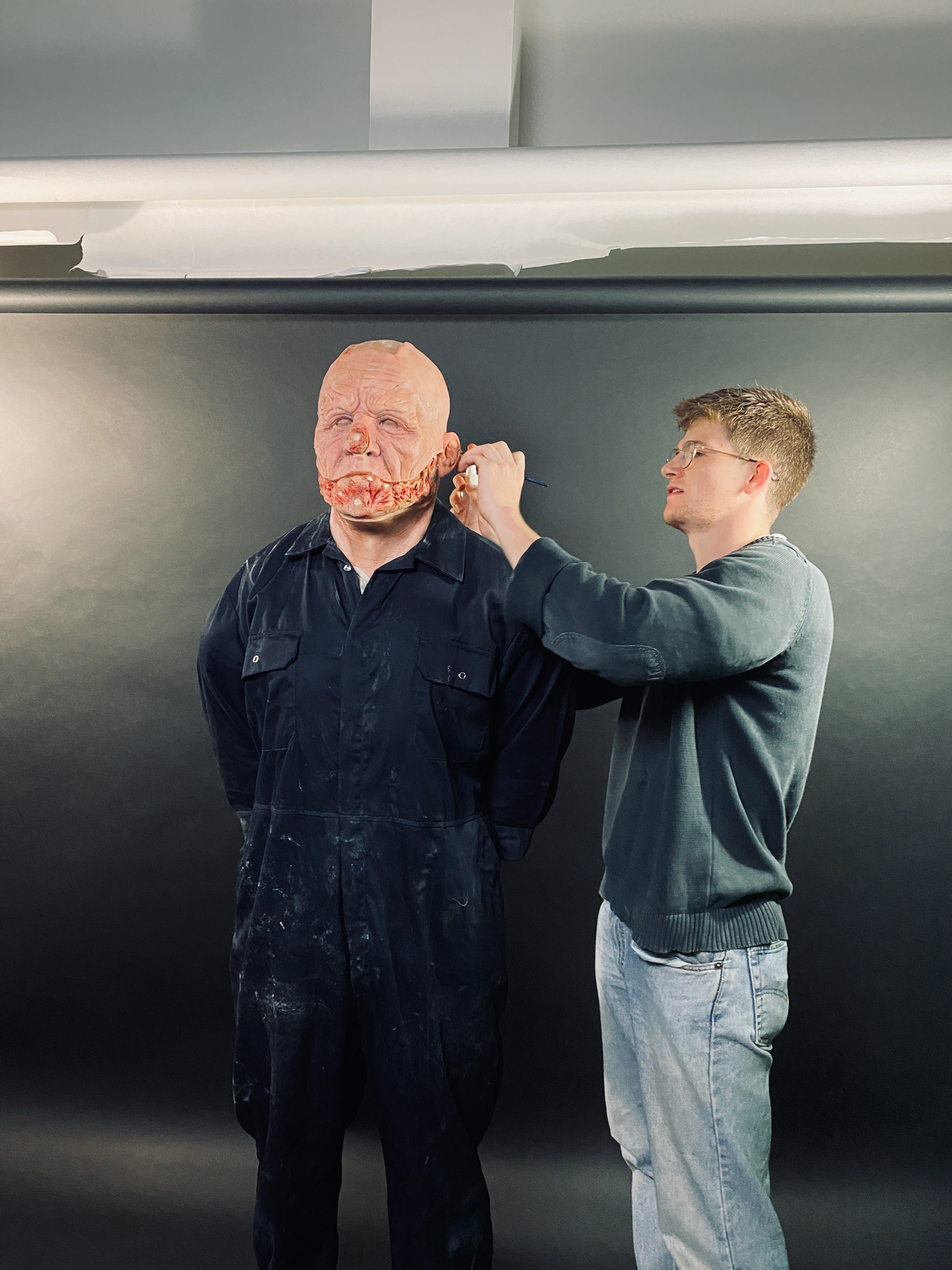 After completing a degree in Drawing in 2019, I found himself exploring new territory,  journeying into the world of prosthetics on MA Prosthetic Effects at Falmouth University. Under the direct tutelage of Neill Gorton and Bradley Greenwood, I quickly became fascinated by all aspects of the craft and the high industry standards which I aspired to attain. 
Translating my keen eye for detail and process from the pencil, I am develop a philosophy built on strong sculpture, a methodical process in mould-making and a rigorous work ethic. Encompassing this ethos is a willingness to assist and support other practitioners. 
My main interests stem from the realms of sci-fi and fantasy but I have had recent experience on pre-production for a student-led film project. I am always on the lookout for the next project whether it be puppets, creatures or realistic character masks or something entirely new...